It's available AVE Connect, the app that lets you connect your AVE DOMINA plus home automation system to your favorite Voice Assistant account.
AVE releases AVE Connect, the new app for iOS and Android that allows AVE DOMINA plus home automation to integrate perfectly with main Voice Assistant. Thanks to the AVE Home service (via the AVE Connect App), you can manage every aspect of the home through the compatible voice assistants, both through the respective apps and smart speakers. In this way, all the functions integrated by AVE home automation system – even the most advanced ones such as the Scenarios – can be easily recalled with a tap or though voice commands interrogating the Assistants.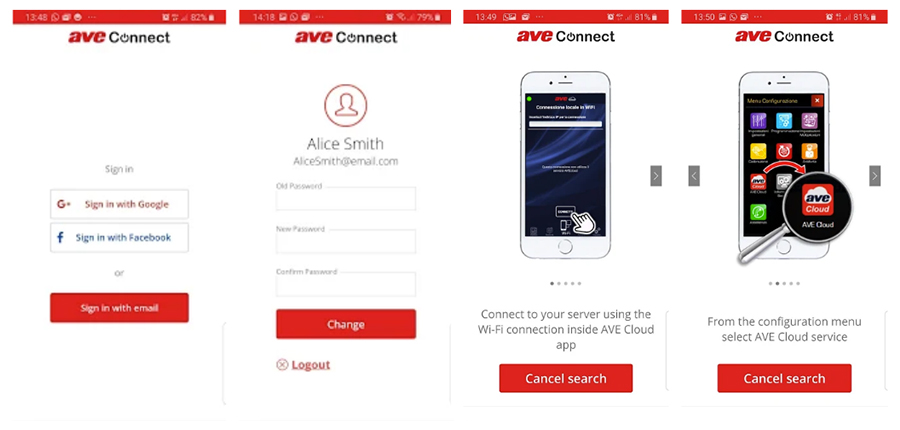 The home automation system will be controlled natively by the digital assistant, which will allow you to command other IoT devices and other functions, such as receiving weather and traffic information, or simply recalling a "routine", a planned sequence of actions to meet the primary daily needs.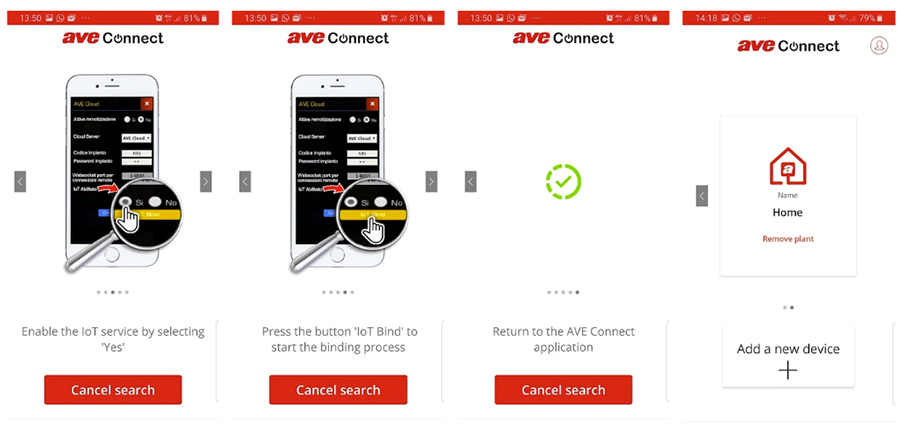 AVE Connect is not only a service that integrates control through the voice, but also the management and supervision of the entire smart home. You can control a single light or those of the whole house. In the same way it's possible to interact with smart plugs, shutters and thermostats. All this through an innovative and continuously improving digital tool.
NOTE: Requires AVE Supervisor: 53AB-WBS Ver. 1.10.55 or later, TS01 Ver. 1.0.57 or later, TS03x-V, TS04X-V or TS05N-V ver 1.10.41a or later. It requires an Internet connection. Controlling certain devices and features requires a compatible smart device. Controlling devices such as home appliances requires compatible smart plugs, devices and/or switches. Subscriptions may be required, and additional terms, conditions and/or charges may apply; they don't depend on AVE S.p.A. AVE S.p.A. declines any responsibility regarding the internet connection because service's supply isn't its competence. AVE S.p.A. disclaims any responsibility related to the incorrect use of the AVE Cloud and AVE Connect services. We recommend to contact a professional in order to achieve a perfectly done system's configuration.