A symbol of corporate excellence and a guarantee of reliability for AVE's customers and suppliers.
With the 2022 financial data, AVE joins the exclusive group of companies (approximately 7% in Italy) that are designated as "CRIBIS Prime Company".
The CRIBIS PRIME COMPANY recognition represents the highest level of assessment for an organization and is bestowed exclusively upon those who maintain high reliability, outstanding economic and commercial performance, and virtuous payment practices towards suppliers. It serves as a guarantee for all businesses that have chosen AVE as their commercial partner.
Recipients of this award stand out in the market for their strength, integrity, and punctuality in payments, making them the ideal counterpart for commercial transactions.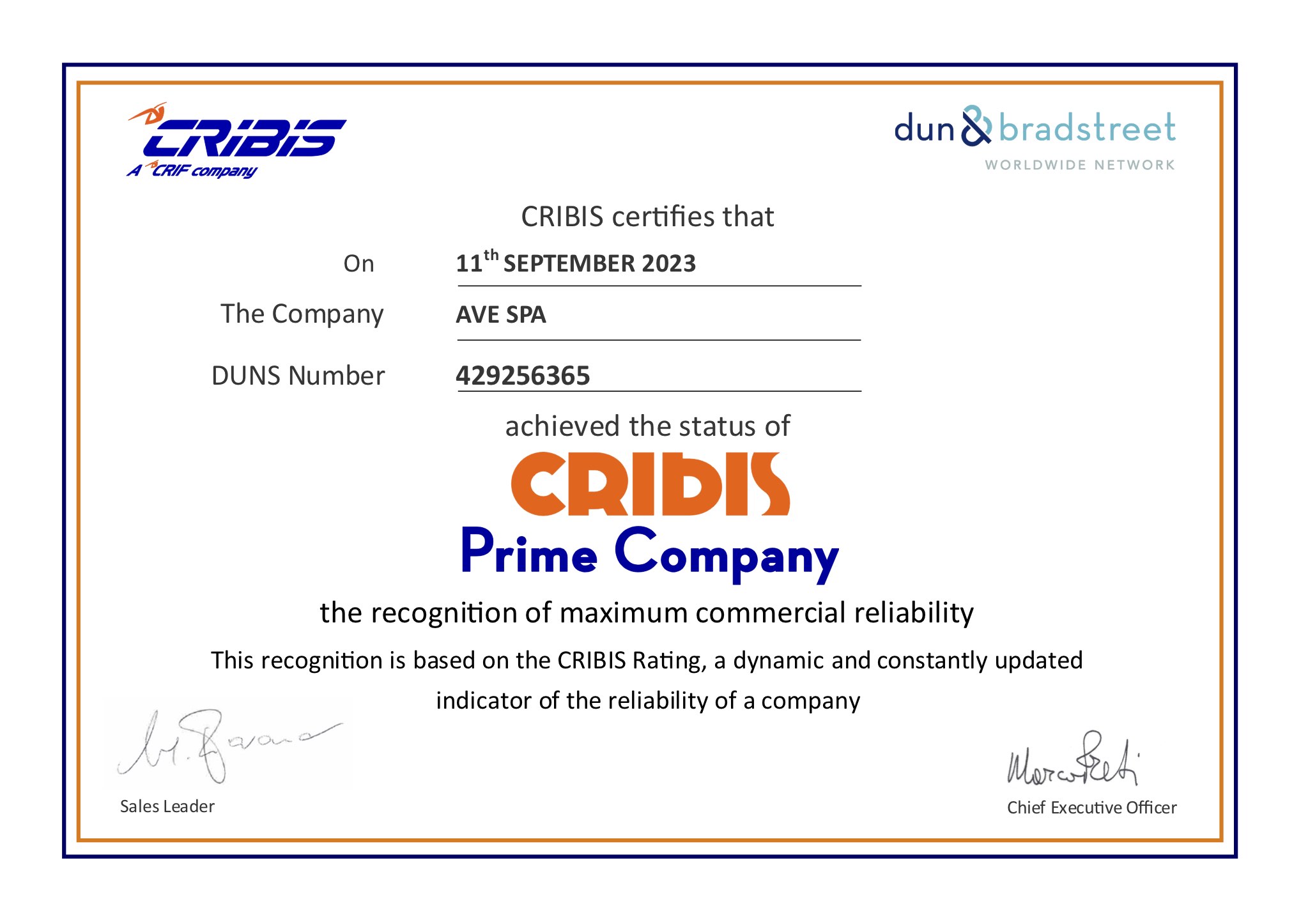 CRIBIS D&B awards this recognition after careful analysis using sophisticated evaluation models that consider a wide range of factors, including personal data, geographical area, financial indicators, company longevity, punctual payment experiences with third parties, feedback, and press news.
The title "CRIBIS Prime Company" represents the highest rating for economic reliability, ensuring security for all of AVE's commercial partners.