Download the brochure dedicated to the new connected wiring accessories series AVE Smart 44 with ultra-thin design and Wi-Fi Mesh technology. An innovative IoT solution, where each device is the potential gateway of the system.
The brochure through which AVE presents its new Smart 44 connected solution is available. A combination of style and innovation that meets the needs of modern smart homes and professionals, offering a complete range of products. All that is supported by:
New generation technology: Wi-Fi Mesh technology allows to create a network of devices capable of communicating directly with each other.
No Gateway required: the devices communicate directly with each other, as every device can be the gateway to the system.
Made in Italy quality with ultra-thin design: AVE made in Italy innovation is endorsed with Smart 44 high-quality products, supported by an ultra-thin design.
Programming becomes automatic: the app guides the user step by step. Control too is immediate with Wi-Fi direct mode.
The AVE Smart 44 series marks an important evolution in the field of IoT systems and more. In a few simple steps it's possible to implement smart functions in a traditional system. A new generation technology that allows you to create systems that are easy to configure, maintain and offer, increasingly connected to people's smart needs.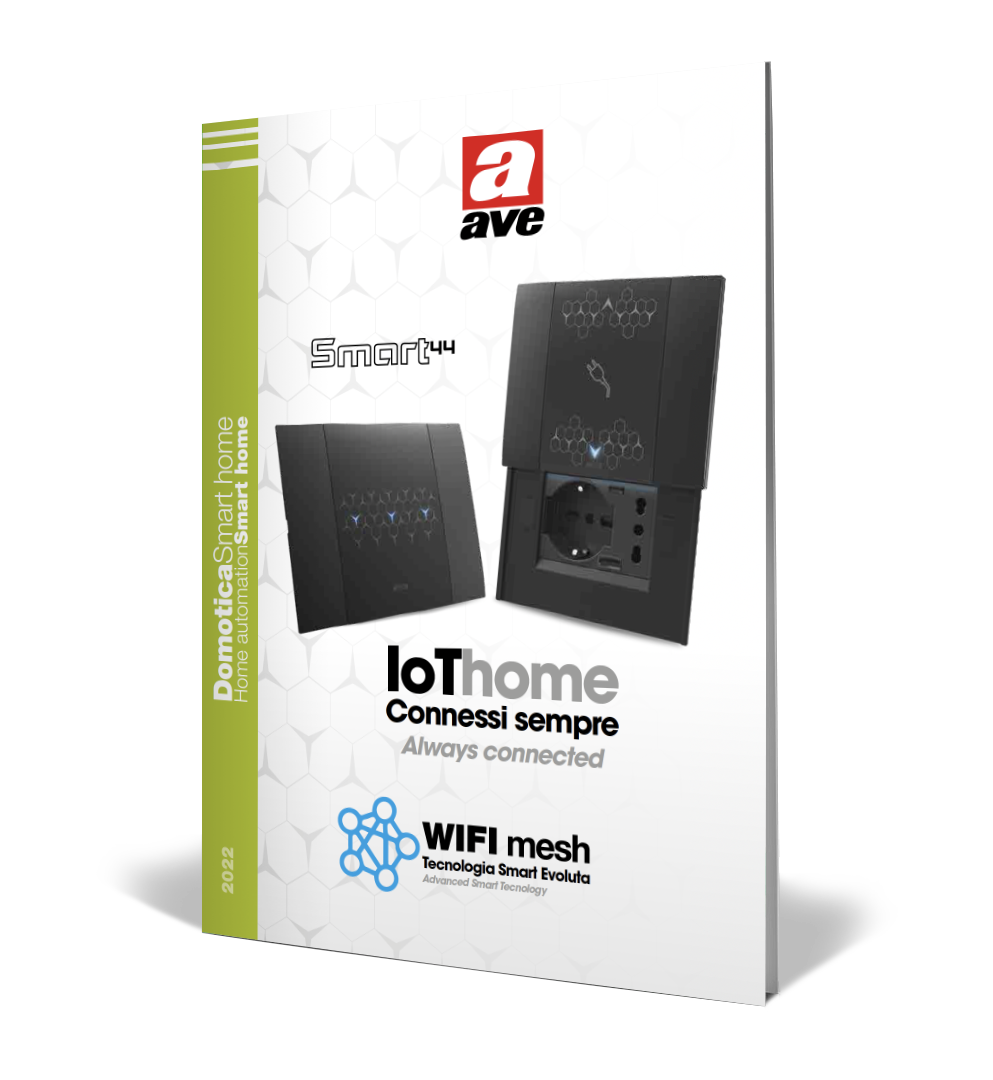 Brochure AVE Smart 44 IoT series
The AVE connected solution is born. A network of devices with new generation Wi-Fi Mesh technology that guarantees reliability and security. The installation is optimized: the devices communicate directly with each other as each can be the gateway to the system. Configuration is simplified: the application guides the user step by step.
DOWNLOAD THE BROCHURE