The innovative AVE Young 44 front plates' range expands again: now are available also 2+2 and 2+2+2 modules versions for round or square boxes and for horizontal or vertical installations.
AVE Young 44 front plates' range is updated with 2+2 and 2+2+2 modules' versions. These new products are ideal both for hotel and residential installations, thanks to the original, young and linear aesthetics of the whole product line, that boasts also elements of 2, 3, 4 and 7 modules for AVE S44 wiring accessories series.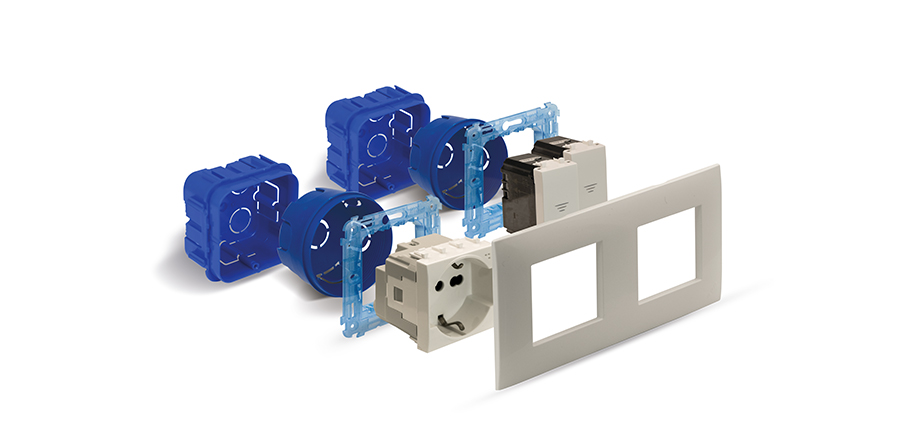 Made of high quality techno-polymer, the new Young 44 versions are products designed for the installer. For maximum system flexibility, they can be combined with both round and square boxes; in the latter case the flexibility further increases thanks to the possibility of coupling the boxes together (code 2502).
The adjustable design, which allows the application of these front plates both horizontally and vertically, represents another great advantage for installation opportunities.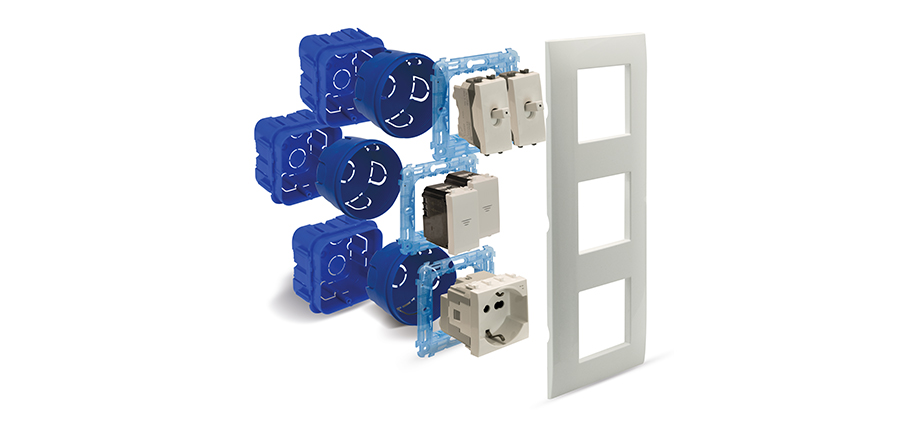 To meet all aesthetic and installation requirements, the Young 44 2+2 and 2+2+2 modules front plates are compatible with all AVE S44 solutions, which includes 5 complete wiring accessories series, boxes, supports and valuable innovations, like the revolutionary range of touch controls or the exclusive toggle switches.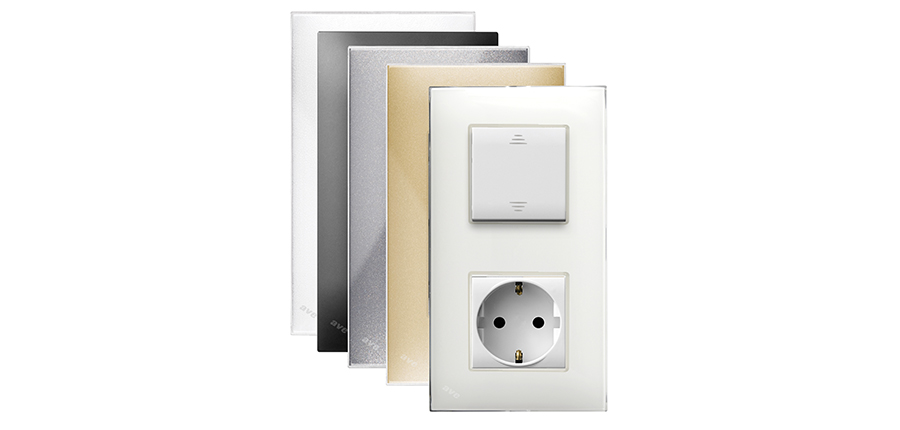 The Young 44 2+2 and 2+2+2 modules versions complete the range of AVE front plates available in these formats, already on the market in Corian®, glass, wood and aluminium (Vera 44), metal (Zama 44) and plastic (44 Moulded) materials.