The most important world sustainability award has been attributed to the Biosphera 2.0 housing module, whose technological heart is AVE home automation, which is also implemented in Biosphera 3.0 Equilibrium, the world smallest passivhaus.
A worldwide recognized Italian excellence. This is Biosphera Project, which with the Biosphera 2.0 housing module obtained the Energy Globe Award 2018 Italy, the most prestigious sustainablity award in the world, with the patronage of the United Nations. A coveted recognition that further strengthens the AVE home automation, that is inserted within the winning project for its energy saving's functions. In fact, the AVE DOMINA plus system marks a further step forward for the construction of smart, optimized and eco-friendly buildings, that allows for example:
to manage lighting according to the presence of people and the amount of natural light;
to reduce periodic temperature gaps, automatically blocking the heating or cooling if there are open windows;
to timing automations so as to use the strictly necessary energy and avoiding that comfort translates into waste.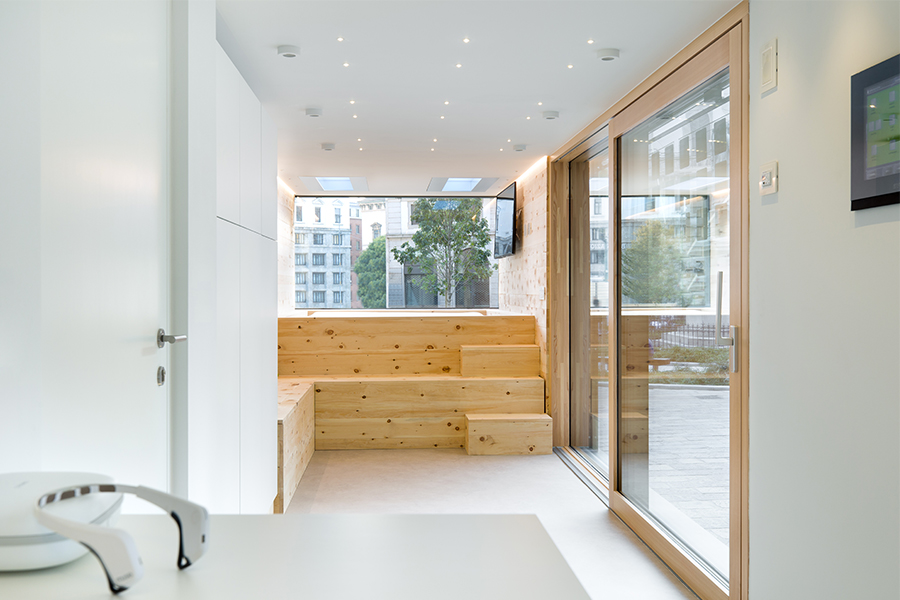 Thanks to the adoption of AVE home automation technologies, high standards are achieved allowing to reach results in line with the Energy Globe's targets, whose mission (that is supported by leading personalities and ambassadors in 90 countries of the world) is to increase global attention on sustainable environmental solutions, rewarding those projects – at national and international level – that exhibit the best conservation of energy resources, that use renewable sources and whose environmental impact is very low. So, the construction of Biosphera 2.0 was awarded as "an innovative and effective solution able to reduce the environmental stresses that cause the lack of living comfort and optimize the use of human psychophysical energy".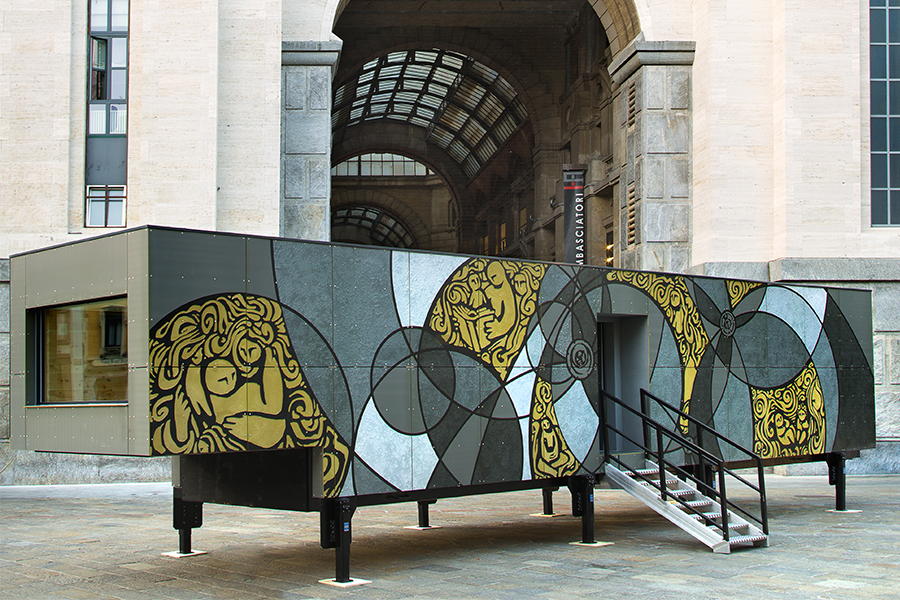 Ideato da Aktivhaus, Biosphera è un progetto incentrato sulla costruzione di case in grado di portare benessere reale agli abitanti. Un'attività che coinvolge 7 Istituti di ricerca, 4 enti di certificazione e più di 40 realtà imprenditoriali, tra cui AVE, importante partner e protagonista mediante la sua domotica a marchio DOMINA plus e le sue soluzioni di design per l'impiantistica evoluta. L'obiettivo è quello di portare un cambio di paradigma nel mondo delle costruzioni, "mettendo l'uomo – i suoi sensi, i suoi bisogni, la sua fisiologia – al centro di ogni progetto abitativo". Per farlo, vengono testare le tecnologie più avanzate al mondo da implementare in seguito negli edifici di nuova generazione. Inseguendo obiettivi via via più complessi, Biosphera Project ha progressivamente sviluppato tre unità abitative itineranti ed energeticamente autonome, con l'obiettivo di realizzare edifici rigenerativi. Biosphera 3.0 Equilibrium è la terza soluzione del progetto, riconosciuta a maggio 2019 come la più piccola passivhaus del mondo, itinerante (progetto pilota). Biosphera 3.0 Equilibrium risulta essere inoltre il primo modulo abitativo del globo a vedere riconosciute le proprie qualità da tre degli enti certificatori più selettivi: Passivhaus, Minergie, Casaclima. È inoltre già stata avviata la procedura di valutazione da parte del Living Building Challenge, la più importante certificazione relativa al benessere degli abitanti di un edificio.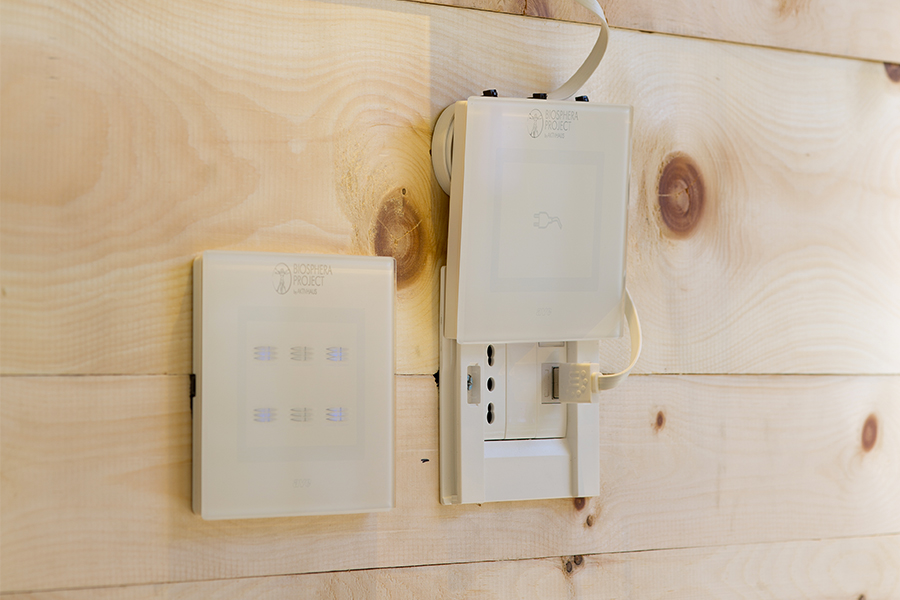 Designed by Aktivhaus, Biosphera Project is focused on building houses that can bring real well-being to the inhabitants. This activity involves 7 research institutes, 4 certification bodies and more than 40 entrepreneurial realities, including AVE, an important partner and protagonist through its DOMINA plus home automation and its design solutions for advanced systems. The goal is to bring a paradigm shift in the construction world, "putting man – his senses, his needs, his physiology – at the centre of every housing project". To do this, the most advanced technologies in the world are tested to be able to implement them later in new generation buildings. In pursuit of increasingly complex objectives, Biosphera Project has progressively developed three itinerant and energy-independent housing units, with the aim of creating regenerative buildings. Biosphera 3.0 Equilibrium is the third solution of the project, that is recognized in May 2019 as the smallest passivhaus in the world, (a traveling pilot project). Biosphera 3.0 Equilibrium is also the first housing module in the world whose qualities are recognized by three of the most selective certification bodies: Passivhaus, Minergie, Casaclima. It's also started the assessment procedure by the Living Building Challenge, which represents the most important certification concerning the well-being of the building's inhabitants.