To complete the electrical system, AVE offers solutions for every style: touch, traditional and toggle switches combine with stylish front plates – available in many different colours, finishes and materials.
Innovation for AVE means technology, aesthetics and exaltation of lifestyles. Each AVE collection is dedicated to a different way of living and spaces' interpreting, so installers, architects and interior designers can have maximum design freedom and always find a perfect solution to meet the client's style and budget needs. In fact, AVE offers many different designs, finishes and materials to customize the electrical system: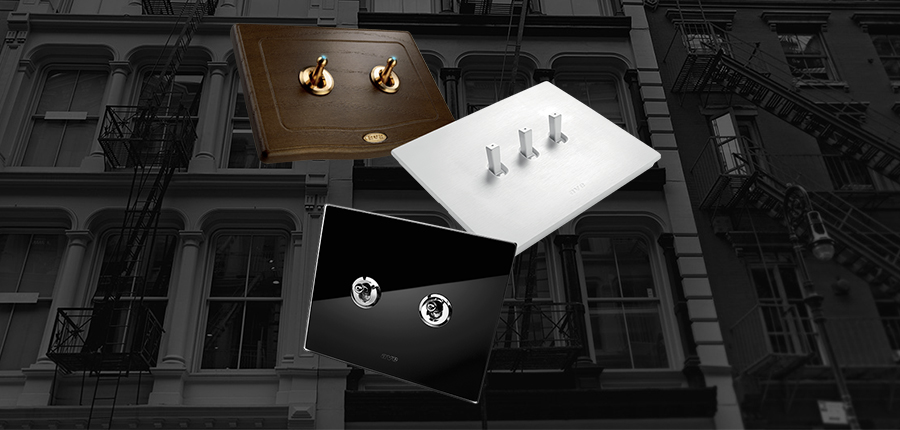 Retro designs: the past is in fashion
AVE Style collections retrieve toggle controls' system make it topical again through front plates in aluminium, glass, Corian® (New Style 44) and wood (England Style 44). The missing touch to give a new meaning to interior design.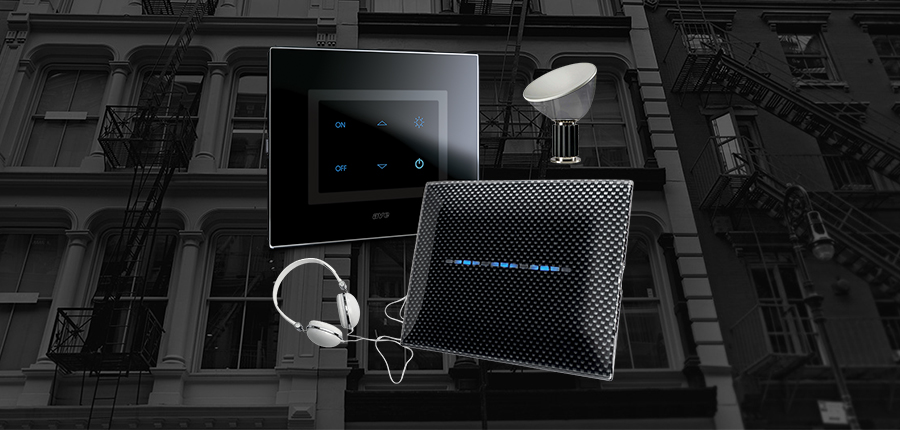 Ave Touch, the light in a tap
AVE makes touch technology a daily reality offering different design solutions. AVE offers three different lines of touch front plates: in glass (Vera Touch) and aluminium (Allumia Touch), that are also available in Multi-Touch versions with up to 6 commands, and in moulded (Young Touch).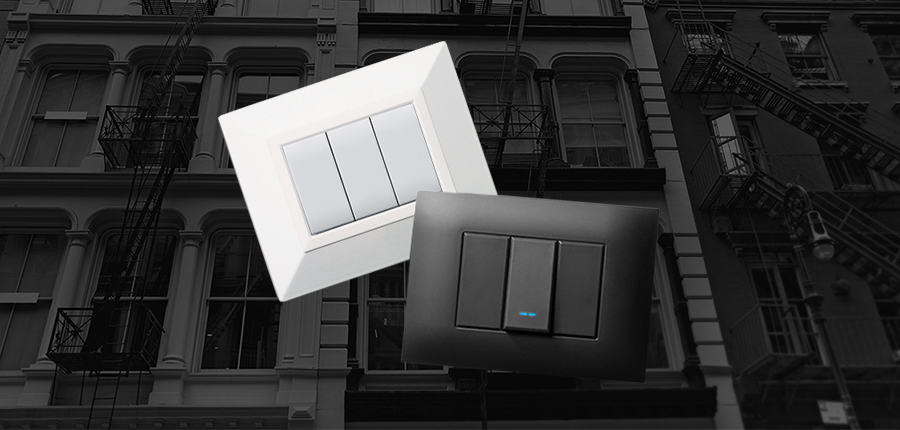 Traditional switches and front plates, a stylish choice
AVE presents several lines of traditional switches, in the typical colours of wiring accessories series S44, that are combinable with front plates in metal (Zama 44), in glass, wood, Corian® and aluminium (Vera 44), in moulded (Young 44, Moulded 44) and with customizable front plates (Personal 44).
Flexibility and costs' scalability. The wide range of the AVE S44 series allows you to create unique and personalized environments. All AVE S44 front plates – from plastic version to top front plates in glass and wood – are compatible with AVE S44 wiring accessories series. It's very easy to find the perfect combination to meet aesthetics and costs' requirements of each customer.
More design for the electrical system with AVE. In addition to its strong commitment to technology, AVE focused on aesthetics, offering refined designs, especially in materials, combining tradition, innovation and, above all, celebrating the personality of those who match them with their interiors, as a true signature of style.