​You can choose from an extensive catalogue of symbologies to make the even more exclusive these revolutionary concepts with toggle switches.
AVE has always offered high-profile aesthetic and technological solutions to create cutting-edge electrical systems. The latest proposals launched by the Company are the innovative collections of toggle switches that, from today, are available (on request) also with customizable front plat.
The customization is made via laser technology. AVE provides a wide catalogue of writings and symbols that can be reproduced on plate's surface in correspondence of the toggle switches, so as to make the commands immediately recognizable. This is a functional proposal in line with the most disparate needs that come from commercial activities, hotels and B&Bs, as well as from private homes and any kind of residential space, which can be found in the concept with AVE toggle switches trendy and extremely conformable solutions. In fact, the customization of the front plates makes more precious these already innovative collections. Hidden behind the toggle controls there is the best of AVE technology: electric diverters, buttons, rolling blind switches and switches that can be illuminated with relative status feedback.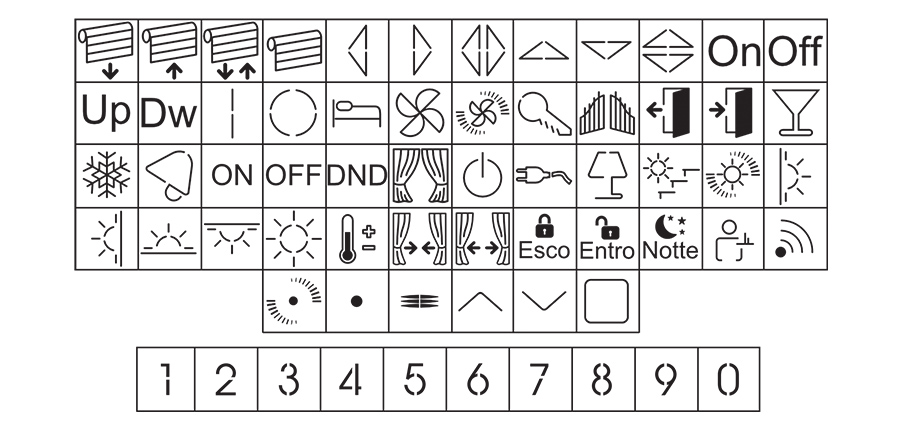 In addition to our strong commitment to technology, for these series AVE focused on aesthetics, offering refined designs, especially in materials, combining tradition, innovation and, above all, celebrating the personality of those who match them with their interiors, as a true signature of style. In this sense, plates' customization becomes a precious added value that allows installers, architects and interior designers to create unique electrical systems, configured to meet even the most demanding customer requirements.